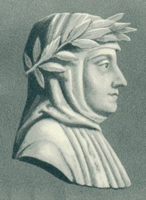 At last, in such a triumph as great Rome
has never witnessed, Scipio ascends
the Capital and offers his thanks
to the propitious gods. Within the fame
of Jove he stores a mountain of pure gold
and treasures vast and copious to enrich
his country for all time. But for himself
his title is enough; no particle
of wealth he carries with him to his home.